In this article, I will show you how to select all cells from all worksheets.
It sounds complicated but all it takes is just 2 simple steps.
Expected Outcome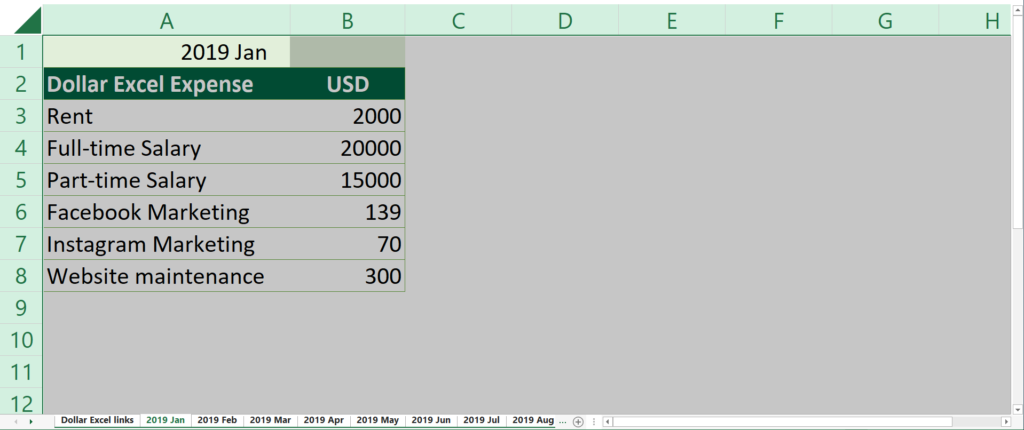 Option 1: Select whole worksheet + Select All Sheets
Step 1: Press the small triangle
This triangle helps you select the whole sheet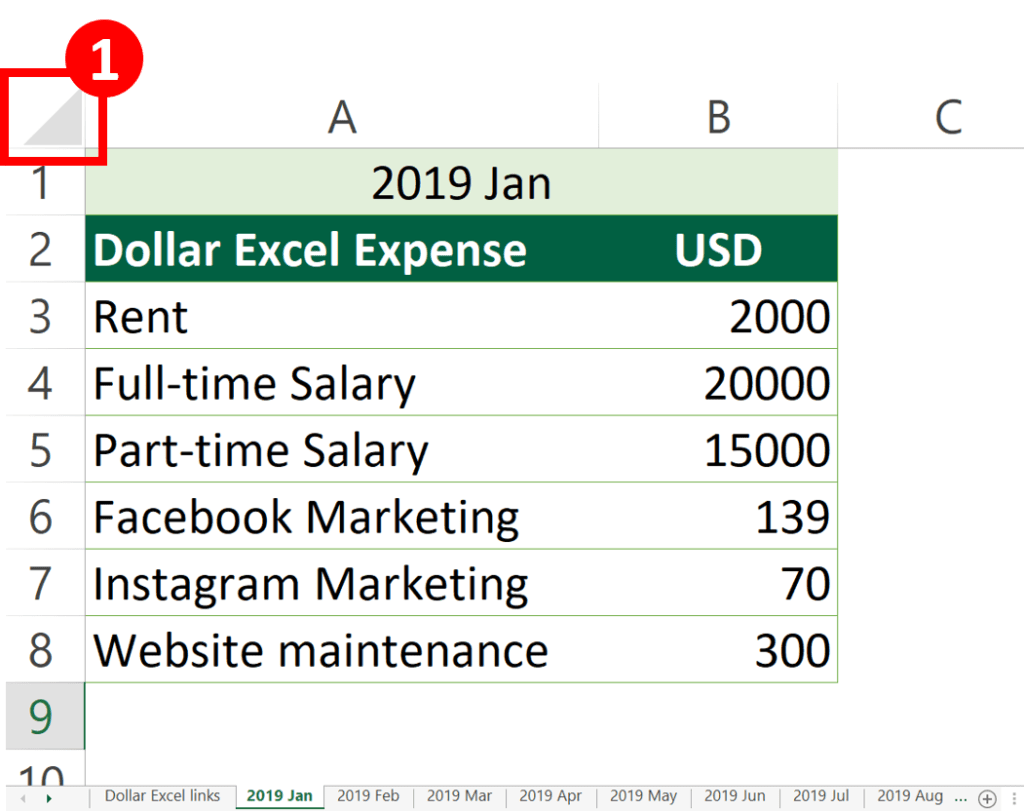 Step 2: Right click any tab

Step 3: Done!
Isn't it really easy but useful?
Do you find this article helpful? Subscribe to our newsletter to get exclusive Excel tips!