Background
Sometimes you will need to edit the same cell in more than one Excel worksheets. It is so time-consuming to change it one by one especially when your workbook contains more than 100 sheets.
Do you have the following questions?
How to change the same cell for multiple sheets?
How to edit the same cell for every tab in the same Excel workbook?
How to enter data in multiple worksheets at the same time?
If you stumbled across this article with above questions, you've come to the right place!
In this article, I am going to show you how to edit same cell across multiple sheets in Excel.
These ways are applicable to Excel 2007/ Excel 2010/ Excel 2013/ Excel 2016/ Excel 2019. The features may be different in different version but the concept is the same.
Example
In this article, I will be using Dollar Excel expense table in 2019 as an example. You can download it at the end of this article.
In the example, there are 12 tabs in total. Each tab contains the expense table of Dollar Excel throughout the year 2019. They are all of the same formats.
The rent remains the same throughout the year ($1000).
Now I would like to change it into $2000 for the year 2019.
So I will need to edit Cell B3 for all tabs.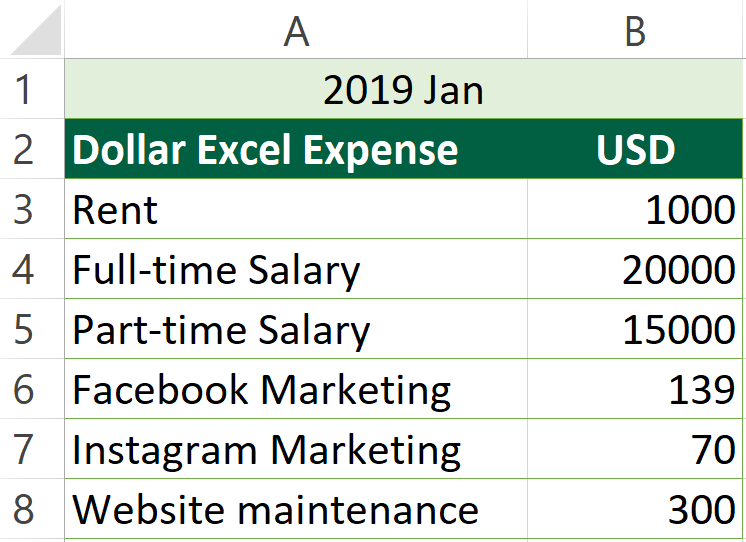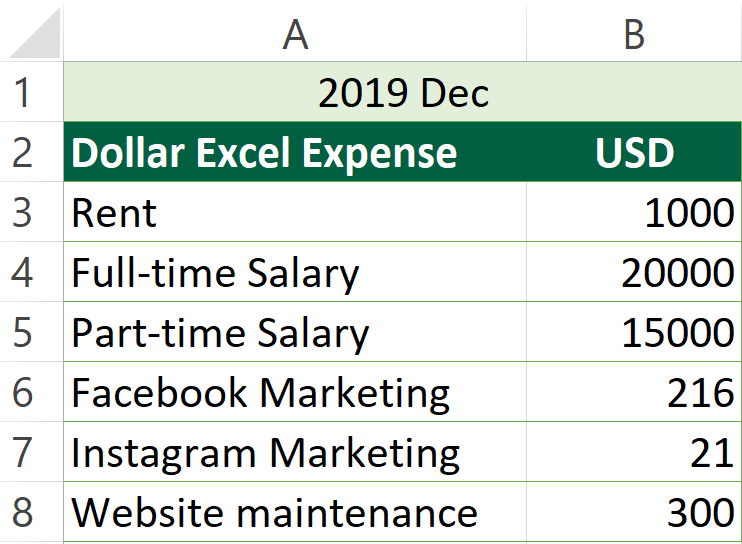 Step-by-step Tutorial
Step 1-2 : Select all the tabs you would like to edit
For my case, I would like to edit all 12 tabs so I will select all tabs.
The shortcut to select multiple tabs is:
Shift + Press
To select all tabs, follow this: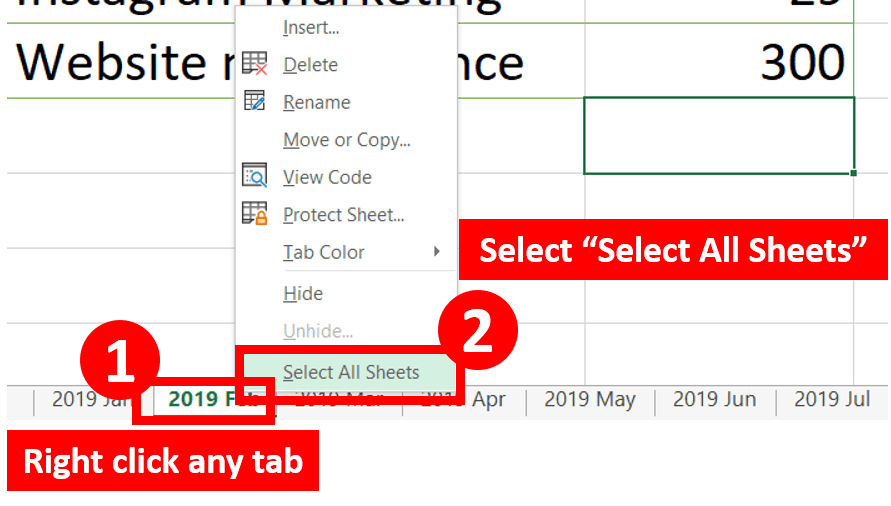 Step 2: Edit the cell as you like
For my case, I would like to edit Cell B3.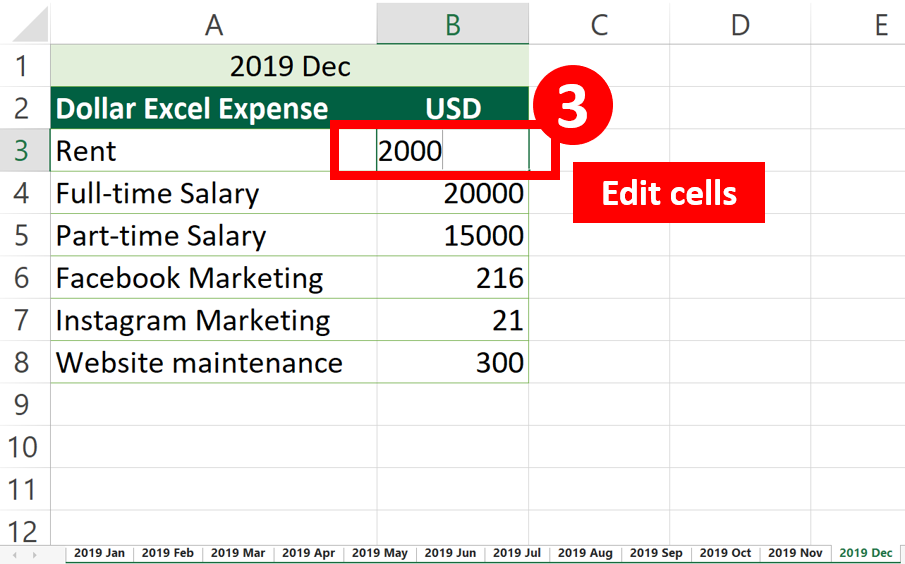 Step 3: To unselect multiple tabs, just press on any tab.
Step 4: Done!
Yup, it is that easy.
The rent is now $2000 for all tabs.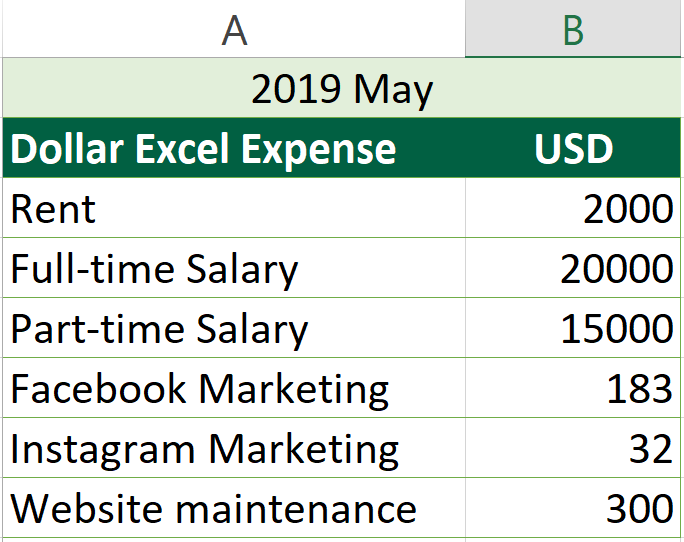 Do you find this article helpful? Subscribe to our newsletter to get exclusive Excel tips!